RRB JE Syllabus 2021 PDF for the Junior Engineer Notification going to be released shortly for vacancies is available here. Applicants preparing for the Junior Engineer Jobs in various Railway Zones in India can Download the Railway Junior Engineer Syllabus Pdf 2021 here. Interested Candidates can also check the RRB JE Exam Pattern 2021 along with Syllabus on this page.
RRB JE Syllabus 2021 | Railway JE Exam Syllabus
Railway Recruitment Board of India is a Government Organization set up by the Ministry of Railways. The RRB is responsible for the appointment of new employees to work in Indian Railways. It manages a total of 21 railway zones situated in different parts of India. For any Vacancies in these railway zones, RRB releases recruitment notifications and conducts Common Written Exams to select eligible candidates. As Railway is a one of the popular job providing sector in India, there is a number of unemployees applies to these Railway Jobs. The Railway Recruitment Board also has its own syllabus for each post. It asks questions from the related subjects only. So it is better to check RRB Syllabus before going to attending any railway exam.
As the RRB Junior Engineer Recruitment Notification 2021 is going to be releasing soon for vacancies, all of you may be searching for the RRB JE Syllabus. Now, there is no need to search several websites to check the Railway Recruitment Board Jr Engineer Syllabus 2021. Here we are providing the RRB JE New Syllabus along with the Exam Pattern. We hope this will help you in Preparation for the RRB Junior Engineer Exam.
RRB JE Syllabus 2021

Name of the Organization
Railway Recruitment Board.
Name of the Post
Junior Engineer.
Apply Mode
Online
Category
Central Government Jobs
Job Location
All over India.
Official Website
www.indianrailways.gov.in
RRB Junior Engineer Syllabus 2021
RRB JE Syllabus 2021 plays a very important role in the Junior Engineer Exam 2021. It helps you to know the topics that are going to be covered in the Railway Recruitment Board Junior Engineer Examination. The Exam conducted Engineer jobs contains questions from their related subjects such as Mechanical, Electrical, Electronics, Computers, etc. Depends on the specialization the questions will be asked in the RRB JE Exam. By knowing the topics that are going to be covered in the exam you can plan your preparation accordingly. So after applying for RRB JE Jobs check the complete respective Railway Junior Engineer Exam Syllabus 2021 and start your preparation.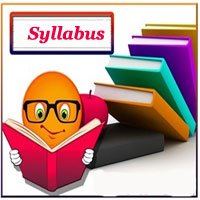 Railway JE First Stage CBT
First Stage CBT Exam Pattern
Serial Number

Subject

No. of Questions

Marks

Duration

1.
Mathematics
30
30
90 mins
2.
General Awareness & Reasoning
25
25
3.
General Awareness
15
15
4.
General Science
30
30
Total
100
100
Railway Jr Engineer Exam Pattern 2021
Along with the JE Syllabus knowing the Exam Pattern will help you to manage your time in the Exam. It helps you to know how many sections available in the exam, no. of questions for each section, and the duration of the exam. So if you know the section that carries maximum marks in the Exam you can allocate more time to prepare for that section. So check the Complete RRB JE Syllabus 2021 along with the Exam Pattern before going to attend the Exam.
Second Stage CBT Exam Pattern 2021
S. No
Exam Type
Subject
No. of Questions
Marks
Duration
1.
Objective Type
Reasoning and General Intelligence
60
60
2 hrs
2.
General Awareness
3.
Arithmetic
4.
Technical Subjects
90
90
Total
150
150
The RRB JE Exam is an Objective Type Multiple Choice Test.
The RRB JE Exam consists of 150 Questions.
Each Question Carries one Mark and the Total exam is conducted for 150 Marks.
The Total duration of the exam is 2 hours.
Download RRB JE Syllabus 2021 Pdf @ indianrailways.gov.in
By knowing the RRB Junior Engineer Syllabus 2021, you can know the topics from which the questions asked in the exam are asked. If you know the important subjects which are going to appear in the exam then you can plan according to your preparation. So for the convenience of the candidates here we are providing a complete RRB JE syllabus 2021.
RRB JE Syllabus for General Ability 2021 
General Intelligence & Reasoning
Number Series, syllogism, Input-Output, Coding-decoding
Word Building, Seating arrangement, Clock, Calendar.
Similarities and differences, analogy, space view/orientation.
Decision making, visual memory, perception tests, blood relations, arithmetic reasoning, and rhetorical classification.
Arithmetic Number Series, Non-Verbal Series, Coding and Decoding. Statement conclusion.
Arithmetic
Algebra,  Interests, Ratio & proportion, percentage
Time and distance/work, profit & loss
Pipes & Cisterns, Mensuration, Age problems, Data Interpretation.
General Awareness
Question will be asked from Railway
Rail Budget, New Technologies & Reform in Indian Railway.
Indian – History, Polity, Geography, Economy Current affairs, sports etc.
RRB JE Technical Syllabus 2021
RRB JE Electrical Engineering Syllabus 2021
Questions will be based on topics of Electrical Machines
Basics of circuit & Power Electronics.
They will also include Electrical and Electronic Measurements
Analog and Digital Electronics
Circuits and Measurement Systems
Signals and Systems, Electrical Machines
Power and Control Systems etc.
RRB JE Civil Engineering Syllabus 2021
Questions will be based on General Civil Engineering.
Topics include Construction/ Structure Engineering and drawing
Estimating, Costing and Valuation & Building Materials
Mechanics, Soil Mechanics, Structural Analysis
Concrete Structures, Steel Structures, Hydraulics
Hydrology, Construction, Water requirements, Highway Planning
Traffic Engineering, Surveying, Coordinate system
Projections, Errors and adjustments, curves
Environmental Engineering, measurements of distance and directions.
RRB JE Syllabus for Junior Engineer (IT) 2021
 MS Office; Computer fundamentals & organization
C , C++ & Java language; Information systems
DBMS; System programming
Operating systems; UNIX; SAD
Data & Network communication
Web technology & programming
Software Engineering; Environment & Pollution Control.
RRB JE Mechanical Engineering Syllabus 2021
Questions from Strength of Materials
Theory of Machines, Kinematics of Machine
Engineering Mechanics, Fluid Mechanics
Heat Transfer, Thermodynamics, Power Engineering, Steam Tables
Thermodynamics cycles, I.C. Engines cycles
Casting, Machining, and Machine Tool Operations
Metrology and Inspection subjects topics will be asked.
RRB JE Syllabus Electronics Engineering 2021
Electronic Devices, Energy bands, Signal & Systems
Wireless Communication
Carrier transport in silicon: diffusion current
Drift current, mobility, and resistivity.
Generation and recombination of carriers.
Junctions, diodes, tunnel, Analog, and Digital Circuits, & Communication
EMFT, Basics of Signal & Systems, Control System.
RRB Instrumentation & Measurement Engineering Syllabus 2021
Basics of Measurement Systems
Transducers, Circuits, Mechanical Measurement
Industrial Instrumentation, Analog / Digital Electronics
Process Instrumentation will be asked.
Junior Engineer (Printing Press)
Printing techniques and materials, Offset Printing
Color science, Newspaper printing
Paper & Ink technology
Digital technology & Imaging; Control Application in Printing
Basic concepts of Computers, Printing surface preparation.
RRB JE Syllabus Computers Engineering
Computer fundamentals, MS Office, languages
Information systems, DBMS
Operating systems, Software Engineering
Computer Networks, Database, Algorithms
Network communication, System programming
Web technology & programming.
Environment & Pollution Control
Questions will be asked from topics of Environment
Pollution, Sources, Control Methods, etc.
Engineering Drawing / Graphics
Questions will be asked from the basics of Drawing.
If you have any questions about RRB JE Syllabus 2021., you can ask us in the comment box below. Please share this article with your friend. thanks for visiting examsyllabus.co.in