SSC CGL Syllabus 2021 (Tier I & Tier II) available here. Download SSC Combined Graduate Level Exam 2021 Syllabus Pdf here. Check the SSC CGL 2021 Exam Pattern along with Syllabus on this page. Note the important topics and sub-topics included in Staff Selection Commission CGL Tier I & Tier II Exam. Download Staff Selection Commission Combined Graduate Level Exam Pattern for Tier I & Tier II @ www.ssc.nic.in.
SSC Combined Graduate Level (CGL) Syllabus – ssc.nic.in
Staff Selection Commission CGL Exam Syllabus 2021 Updated. If you have applied for the CGL Tier I then you must have to refer the SSC Exam syllabus 2021. Because without referring to the SSC CGL Exam Syllabus and Question Paper Pattern, you may not write the exam effectively. We all know that a huge competition exists for Staff Selection Commission CGL Recruitment. The lakhs of applicants have applied for the latest SSC CGL Recruitment Notification.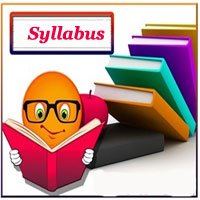 Therefore, if you have a strong will to get the CGL Job, you must know about SSC Syllabus. By knowing the Syllabus of SSC CGL Exam, candidates can able to focus on particular subjects/ topics. Also,  they can plan their time in the exam by referring to the SSC CGL Question Paper Pattern. For your convenience, we have provided the Latest Staff Selection Commission CGL Syllabus for Tier I & Tier II along with the Paper Pattern. So, go through SSC Combined Graduate Level Syllabus.
Staff Selection Commission Syllabus – CGL SSC Syllabus 2021
We all know, Staff Selection Commission is the largest Government organization in India. SSC conducts competitive examinations to recruit skilled candidates for various vacancies in the different Ministries and Departments of the Government of India and in its Subordinate Offices. For any Vacancies in any department of India, to select eligible candidates, SSC releases recruitment notifications and conducts Common Written Exam. Staff Selection Commission also has its own syllabus for each post. It asks questions from the related subjects only. So it is better to check SSC Syllabus before going to attending any SSC exam.
SSC Combined Graduate Level Syllabus 2021

Name of the Organization
Staff Selection Commission.
Name of the Post
Combined Graduate Level Exam.
The level of Exam
National Level.
Category
Central Government Jobs.
Job Location
All Over India
Official Website
www.ssc.nic.in / www.ssconline.nic.in
SSC CGL 2021 Exam Pattern
Along with the SSC CGL Syllabus knowing the SSC Exam Pattern will help you to manage your time in the exam. It helps you to know how many sections available in the exam, no. of questions for each section, and the duration of the exam. So if you know the section that carries maximum marks in the Exam you can allocate more time to prepare for that section. So check the Complete SSC CGL 2021 Syllabus along with the Exam Pattern before going to attend the Exam.
Staff Selection Commission CGL is a Two-Tier Exam.
Tier-1 qualified candidates are allowed to take the Tier-2 Exam.
SSC CGL Tier I Exam Pattern 2021
Type of Test
Name of Subject
No. of Questions
No. of Marks
Duration
Computer-Based
General Intelligence & Reasoning
25
50
60 Minutes
General Awareness
25
50
Quantitative Aptitude
25
50
English
25
50
Total
100
200
The SSC CGL Tier-1 is an objective type computer-based exam.
It consists of 100 Questions.
No Negative Marking.
Each Question carries one mark and the total exam is conducted for 200 Marks.
The total duration of the exam is 60 Minutes.
SSC CGL Tier-2 Exam Pattern 2021
| Name of Subject | No. of Questions | No. of Marks | Duration |
| --- | --- | --- | --- |
| Quantitative Aptitude | 100 | 200 | 2 Hours |
| General English | 200 | 200 | 2 hours |
SSC CGL Tier Exam contains 2 Parts.
The total exam consists of 300 questions.
The Exam is conducted for 400 Marks.
The total exam should be completed in 4 Hours.
Candidates qualified in both Tier 1 and Tier 2 Exams will need to attend Tier 3 and Tier 4 Exams. In Tier III exam candidates need to take Descriptive Paper which will be in English and Hindi. This Descriptive Test consists of questions like Essay Writing, Letter Writing. This Descriptive test should be completed in one-hour duration. Applicants who got 33% of the total marks will be qualified in this Descriptive test. Later on, they need to take a Computer Proficiency test to prove the Data Entry Skills. After completion of all these exams candidates will be selected for CGL Exam based on their merit.
Download SSC CGL Syllabus 2021 Pdf @ ssc.nic.in
By knowing the SSC Combined Graduate Level Exam Syllabus you can know the topics from which the questions asked in the Exam. If you know the important topics that are going to be covered in the exam you can plan your preparation accordingly. So for the convenience of the candidates here we are providing the complete SSC CGL Syllabus.
SSC Combined Graduate Level Exam Syllabus for English
Spellings – 0-2 Qs.
Verb.
One Word Substitutions – 3-5 Qs.
Direct/Indirect Speech.
Error Correction – 3-5 Qs.
Subject-Verb Agreement.
Transformation of Sentences.
Synonyms.
Articles.
Grammar.
Adverb.
Fill in the Blanks – 0-5 Qs.
Vocabulary.
Sentence Rearrangement – 5 Qs.
Tenses.
Active & Passive Voice.
Idioms & Phrases – 0-2 Qs.
Reading Comprehensions – 5 Qs.
Unseen Passage.
SSC CGL Exam Syllabus for Reasoning & General Intelligence
Classification – 2-3 Qs.
Analogies – 2-3 Qs.
Series –  2-3 Qs.
Similarities and Differences.
Verbal Reasoning – 0-1 Qs.
Spatial Orientation.
Figural Classification.
Analysis.
Missing Numbers – 1-2 Qs.
Directions & Distances – 0-1 Qs.
Judgment.
Decision Making.
Non-Verbal Reasoning – 3-4 Qs.
Discrimination.
Observation.
Problem Solving.
Venn Diagrams –  0-2 Qs.
Relationship Concepts – 0-1 Qs.
Arithmetical Reasoning.
Space Visualization.
Arranging Words – 1-2 Qs.
Arithmetic Number Series.
Matrix – 0-1 Qs.
Puzzle – 2-3 Qs.
Coding and Decoding – 2-3 Qs.
Statement Conclusion etc.
SSC CGL Tier I & II Syllabus for General Awareness
Static GK – 14 Qs.
Current events – International, National, and Local – 2 Qs.
Sports.
Indian Polity.
Indian Constitution.
Personalities in News.
History – India.
Science and Technology – 9 Qs.
Indian Economy.
Geography – India etc.
SSC CGL Syllabus for Quantitative Aptitude
Simplifications – 1-2 Qs.
Ages – 0-1 Qs.
Series – 0- 1 Qs.
Geometry – 3-4 Qs.
Number Systems – 1-2 Qs.
Ratio and Proportion – 1-2 Qs.
Decimals & Fractions.
Surds.
Data Interpretation – 0-3 Qs.
Interest – 1-2 Qs.
Profit & Loss – 1-2 Qs.
Ratio and Time.
Fundamental Arithmetical Operations.
Percentage – 0-1 Qs.
Time & Work – 1-2 Qs.
Mixtures & Allegations – 0-1 Qs.
Algebra – 2-3 Qs.
Whole Numbers.
Trigonometry – 2-3 Qs.
Average – 0-1 Qs.
Time and Distance – 1-2 Qs.
Discount.
Mensuration – 2-3 Qs etc.
SSC CGL Tier 2 Syllabus 2021
The Staff Selection Commission Combined Graduate Level Tier-II Exam consists of Four Papers.
In those Four Papers Paper 1 & Paper 2, are Mandatory for all Tier 1 Qualified Candidates.
Whereas Paper 3 is to be taken by the Applicants who opted for Statistical Investigator post and Paper 4 is for Assistant Audit Officer Posts.
The total Duration of the Tier 2 Exam is 2 Hours.
The Tier 2 Syllabus for Statistical Officer & Assistant Audit Officer is given below.
SSC Combined Graduate Level Tier-II Syllabus for Finance & Economics
Fundamental principles and basic concepts related to Accounting.
Theory of Demand and Supply, Price, Elasticity, Income, and cross elasticity.
Economic Reforms in India since 1991.
Forms and price determination in different markets.
Money and Banking.
Globalization, Disinvestment, Liberalisation, and Privatisation.
Information Technology Role in Governance.
Comptroller and Auditor General of India (Constitutional provisions, Responsibilities, and Roles).
Finance Commission role and functions.
Infrastructure, Indian Economy, Population, Poverty, Unemployment, Growth, etc.
Financial Accounting.
Theory of Production, Cost Meaning, Laws of production, and Factors of production.
Economics basic concepts and Micro Economics Introduction.
SSC CGL Tier-II Syllabus for Statistics
Measures of Central Tendency.
Collection and Representation of Data.
Moments, Skewness, and Kurtosis.
Measures of Dispersion.
Random Variable and Probability Distributions.
Correlation and Regression.
Probability Theory.
Analysis of Variance.
Time Series Analysis.
Statistical Inference.
Sampling Theory.
Index Numbers.
Direct link to Download SSC CGL Syllabus 2021
The Syllabus for the various subjects can be available on the official website. The above-given SSC CGL Syllabus is only for reference. Also, check the Staff Selection Commission official website for SSC CGL Syllabus. To get the syllabus for more exams, check our site regularly.
If you have any questions about  SSC CGL Syllabus 2021., you can ask us in the comment box below. Please share this article with your friend. thanks for visiting examsyllabus.co.in