NLC Apprentice Trainee Syllabus 2021 for Apprentice Trainee Exam is available here. Applicants preparing for the NLC Trade Apprentice Exam can Download the NLC Apprentice Trainee Syllabus 2021 here. Candidates can also check Neyveli Lignite Corporation Limited Apprenticeship Training Exam Pattern along with the Syllabus in this Article. Check the below sections to know the NLC ITI Apprentice Exam Date, Exam Pattern, and more details.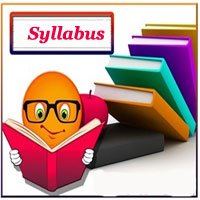 NLC Trade Apprentice Syllabus 2021
Neyveli Lignite Corporation India Limited (NLCIL) is a Government of India Enterprise having Navratna Status. NLC Generates Power through Lignite based Thermal Power Plants by the mining of Lignite. The NILCL works under the administrative control of the Ministry of Coal, GoI. It is an important source of power generation to the AP, Tamil Ndau, Telangana, Karnataka, Rajasthan & Puducherry. To work in its mines NLC Trains Candidates and selects suitable candidates to work with them by conducting an Apprenticeship Training Exam. For the year 2021 also it has released the Apprentice Trainee Notification for Vacancies. 
Candidates who have already applied for the NLC Apprentice Recruitment 2021 may be searching for the NLC Apprentice trainee Syllabus 2021. Because knowing the Apprentice Exam Syllabus is mandatory to qualify in the NLC Apprentice trainee Exam 2021. But you don't need to worry about NLC Syllabus 2021 for Trade Apprentice. For the Convenience of the Candidates on our website, we are providing the detailed NLC Apprentice Trainee Syllabus 2021 along with the Exam Pattern. Make use of this Syllabus and Prepare well for the written Examination for NLC Trade Apprentice.
NLC Apprentice Trainee Syllabus 2021

Name of the Organization
Neyveli Lignite Corporation Ltd.
Name of the Post
Trade Apprentice.
Apply Mode
Online
Category
State Government Jobs.
Job Location
Tamil Nadu.
Official Website
www.nlcindia.com
NLC Apprenticeship Training Exam Syllabus 2021
As NLC invites applications from all over India for these Apprentice Trainee vacancies candidates applied for the Neyveli Lignite Apprentice jobs should compete with the contenders from all over India. To be qualified in this Neyveli Lignite Corporation Ltd Trade Apprentice Exam in this heavy competition, one should be prepared so well for the exam. All the Candidates are advised to check the NLC Syllabus 2021 for the Apprentice Trainee before starting their Preparation. If you know the NLC ITI Trade Apprentice Syllabus 2021 you will know the topics that are going to be covered in the Apprentice Exam, so that you can plan your preparation. So first check the NLC Apprentice Trainee Syllabus and start your preparation.
Neyveli Lignite Corporation Apprentice Exam Pattern 2021
Knowing the NLC Exam Pattern along with the syllabus will also help you in the preparation of the NLC Apprenticeship Training Exam. If you know the topics covered in the NLC Apprentice Trainee Exam 2021 by checking the syllabus, you will know the sections and duration of the exam by checking the NLC Exam Pattern. So check the Neyveli Lignite Corporation Exam Pattern along with the Syllabus and start preparation.
S.NO
Exam Type
Subjects
Exam Duration
1.
Objective Type
Reasoning
2 hours
2.
General Knowledge
3.
Numerical Ability
 4.
English
5.
Mathematics
6.
Personal Interview
Selection Process:
Download NLC Apprentice Trainee Syllabus 2021 Pdf
NLC Apprentice Syllabus 2021 plays a very important role in the Apprenticeship Trainee Exam Preparation. Not only the Syllabus NLC Previous Papers also plays a crucial role in your exam preparation. By Practicing as many NLC Apprentice old papers as you can, you can attempt the exam in an efficient manner. But first, check the NLC Apprentice Trainee Syllabus from the below sections.
NLC Trade Apprentice Syllabus for Reasoning
Analogy.
Coding-Decoding.
Data Sufficiency.
Logic.
Puzzle Test.
Alphabet Test.
Eligibility Test.
Classification.
Theme Detection.
Clocks & Calendars.
Logical Venn Diagrams.
Series Completion.
Arithmetical Reasoning.
Deriving Conclusions from Passages.
Statement – Arguments.
Logical Sequence of Words.
Mathematical Operations.
Statement – Conclusions.
Situation Reaction Test.
Alpha-Numeric Sequence Puzzle.
Inserting The Missing Character.
Number, Ranking & Time Sequence.
NLC Apprentice Trainee Syllabus for Numerical Ability
Boats and Streams.
Average.
Data Interpretation.
Number Systems.
Profit and Loss.
Ratio and Proportion.
Simple Interest.
Time, Work, Distance.
Problems on Ages.
Simplification.
Percentages.
Compound Interest.
H.C.F. and L.C.M.Discounts.
Fundamental Arithmetical operations etc.
NLC ITI Apprentice Syllabus for GK 
History.
Geography.
Indian Constitution.
Science – Inventions & Discoveries.
Economy.
Culture.
Budget and Five Year Plans.
Important Financial & Economic News.
General Politics.
India and its neighboring countries.
Sports.
Scientific Research.
Current Affairs – National & International.
Economy, Banking, and Finance.
Knowledge of Current Events.
Countries & Capitals. etc.
NLC Technical Staff English Syllabus 2021 
Articles.
Verb.
Adverb.
Tenses.
Synonyms.
Error Correction.
Conclusion.
Grammar.
Vocabulary.
Word Formation.
Passage Completion.
Subject-Verb Agreement.
Idioms & Phrases.
Antonyms.
Theme detection.
Unseen Passages.
Comprehension.
Sentence Completion.
Fill in the Blanks.
Sentence Rearrangement.
NLC Apprentice Trainee Syllabus for Mathematics 
Number Systems.
Decimals and Fractions.
Computation of Whole Numbers.
Percentage.
Relationship Between Numbers.
Fundamental Arithmetical Operations.
Profit & Loss.
Ratio & Proportion.
Partnership.
Time & Distance.
Average.
Discount.
Simple Interest.
Time & Work.
Mensuration.
Use of Tables and Graphs.
Direct link to Download NLC Trade Apprentice Syllabus 2021
The Syllabus for the various subjects of Trade Apprentice can be available at the NLC official website. The above-given NLC Apprentice Syllabus 2021 is only for reference. So check the Neyveli Lignite Corporation website to know the Official Syllabus of the Apprenticeship Training Exam. To get the syllabus for more exams, check our site regularly.
If you have any questions about NLC Apprentice Trainee Syllabus 2021., you can ask us in the comment box below. Please share this article with your friend. thanks for visiting examsyllabus.co.in